CRANE & CROCODILE
are Rosemary Hannon & Miriam Wolodarski
It's 2017 and CRANE & CROCODILE are BACK with another
sweet, surreal, sisyphean performance attempt to pick up the pieces from...
(how do we keep on dancing?)
** Double billed with Mary Pearson's new solo show "FoMO MOFOs!" (Fear of Missing Out, Motherf**ers!)
VALA TANZ
Tuesday December 5th 2017
Finnish Hall Auditorium
Valentine Tanz is an experimental choreographic project created by Vala/ Tomasz Foltyn. This work is a collage of Valentine's works, a fearless life/art process that refers to the history of crystal ancestors, queer nature of the universe, as well as challenges the aesthetics of drag culture. The form of the show is oscillating between grotesque theater, expressive dance, performance art and oral pleasures of talking.
www.facebook.com/valentinetanz
This performance is part of "Fem_Ness/How do we keep on dancing?", an exchange between Kraków based artists Tomasz Foltyn, Justyna Stasiowska & Bartolomeu Koczenasz, and Berkeley artists Rosemary Hannon & Miriam Wolodarski, funded by TMU, the Trust for Mutual Understanding.
Join us for the show, discussion, and dancing afterward!
The Crane & The Crocodile 2.1:
DOMESTIC INTERROGATIONS
ROSEMARY HANNON & MIRIAM WOLODARSKI
MUSIC BY SHREE SHYAM DAS [ELTON BRADMAN]
LIGHTING BY DELAYNE MADOFF

April 2016
Crane & Crocodile are Rosemary Hannon and Miriam Wolodarski, two shape-shifters adrift in the performance of contemporary life.
In Domestic Interrogations, we sift through inherited aesthetics, inevitable influences, constructed identities and conflicted responsibilities, searching for new notions of value and meaning, turning up old mysteries and abominations.
This project is in perennially in process.
The first performances were on April 29th & 30th 2016
at The Finnish Hall in Berkeley, California
D R E S S R E H E A R S A L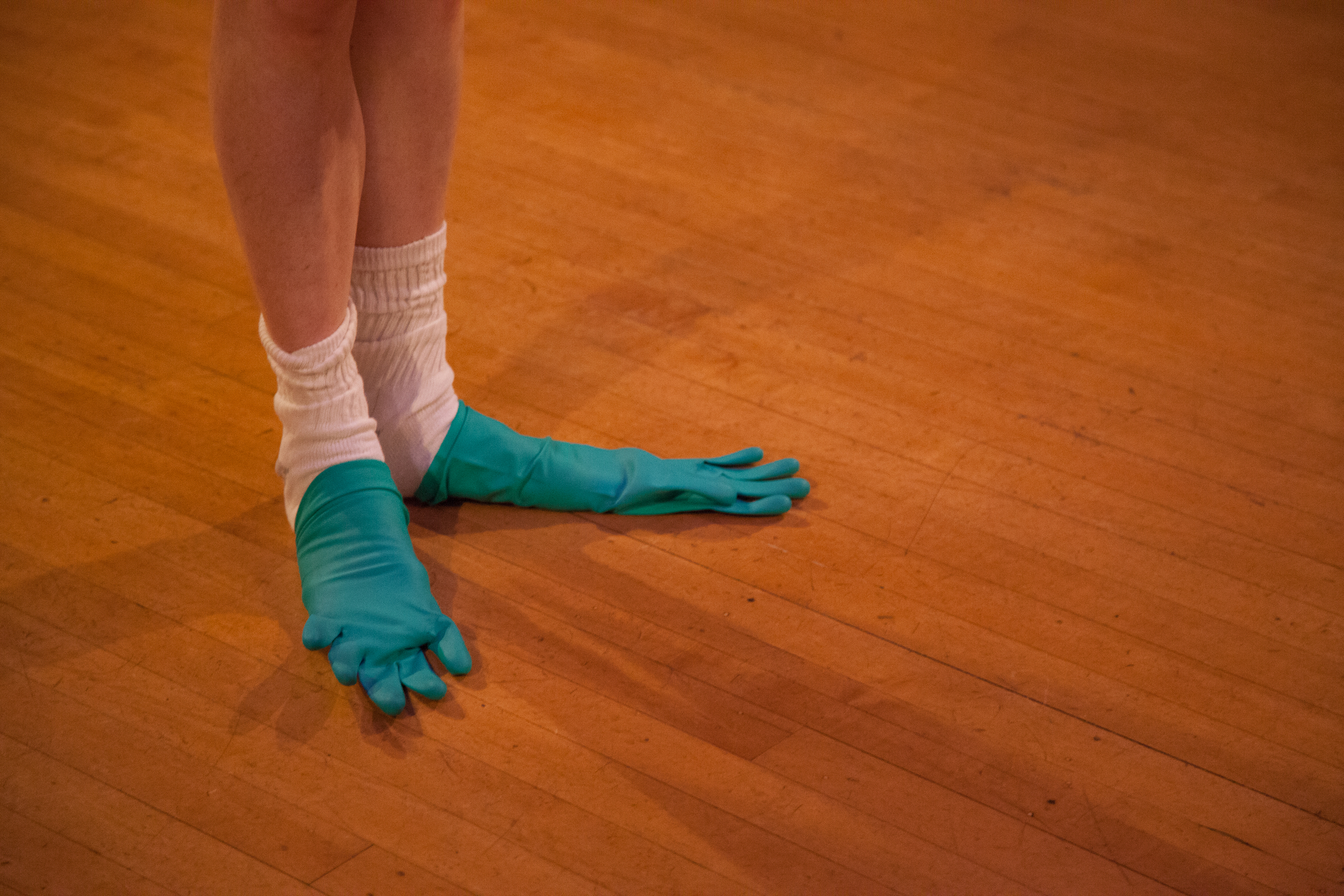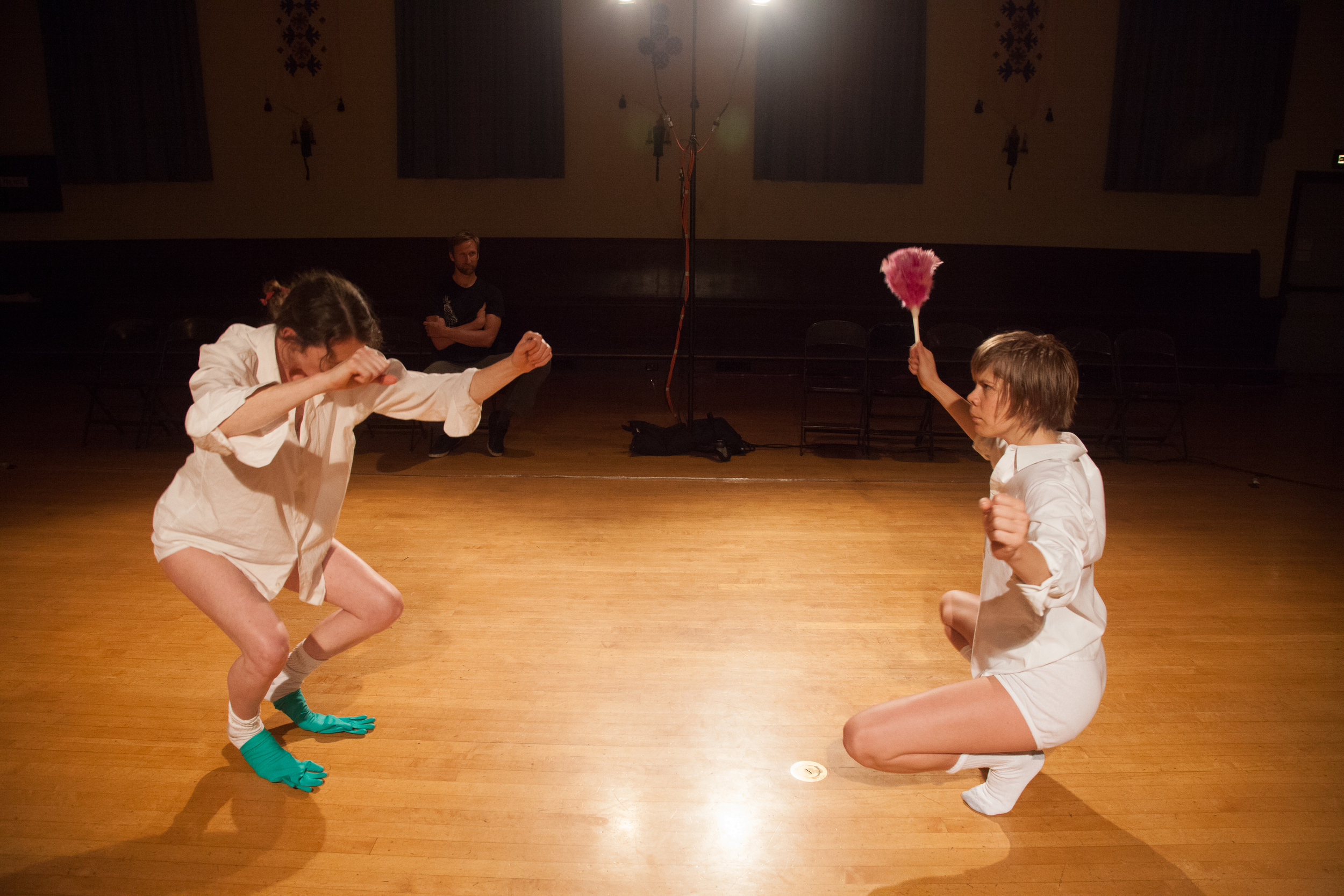 *photo credit Marisa Aragona